South Bay Property Management
We can Help Manage Your South Bay Rental Property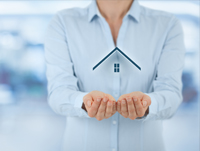 We offer a full range of property management services tailored to you as an investor, homeowner, or landlord. Our focus is on exceptional management of homes, condos, townhomes, duplexes, tri-plexes, four-plexes and small apartments in the South Bay area.
If you own rental property, ask yourself these questions:
Are you forced to keep up with the ever-changing fair housing laws and other legislation regarding tenancy, including lead-based paint and toxic mold policies?
Are you concerned about the possibility of a tenant suing you...and winning?
Do you have to deal with the collection of rents, late payments, and bounced checks?
Do you dread confrontation with tenants, trying to convince them to take care of the property better or start paying their rent on time?
Do you cross your fingers, hoping that you won't have to deal with the move-out / advertising / move-in process that occurs between tenants?
Do you struggle with the process of advertising and showing your vacant home, interviewing tenants, taking applications, and running credit and background checks?
Do you sometimes feel that you spend all of your time collecting checks, paying vendors, and performing all of the accounting necessary on your rental?
Call Us Today For a Free Property Evaluation
(408) 377-3000
Here are some of the things we do for you:
Keep on top of regional, state, and federal landlord/tenant law and legislative issues facing property owners and tenants.
Track vacancy rates, vacancy factors, time-on- market, and rent values for the area, and effectively market your home.
Our proven internet marketing includes listings on Craigslist, as well as real estate websites Zillow.com, Trulia.com and others.
Create and maintain relationships with qualified vendors, including painters, roofers, electricians, plumbers, appliance repairmen, handymen, and more.
Provide appropriate rental applications and forms that, along with a consistent screening process, ensure the highest quality tenants while conforming to all applicable laws.
Provide a lease agreement that covers your property well, collect and account for rents, and confront tenants to enforce the terms of the lease.
Perform complete accounting for your property, to ensure a maximum return on your investment and optimum tax benefit.
What sets us apart from other property management companies?
Personalized, attentive service with thorough communication.
Expert knowledge of the industry and local real estate market.
Experience dealing with all kinds of property and tenancy issues.
Established relationships with local services providers of all types.
Membership in the National Association of Realtors, California Association of Realtors and Santa Clara County Assocation of Realtors.
Membership in NARPM - we subscribe to a high Standard of Professionalism and Code of Ethics, and receive the best education and networking in the industry.
If you would like to request more information, or would like us to contact you, please fill out our contact form.
What Our Clients Say About Us
Reputation Reviews
San Jose Area Information

San Jose is home to the San Jose Sharks of the NHL, the San Jose Barracuda of the AHL, the San Jose Earthquakes of Major League Soccer. The Sharks and the Barracuda play in the SAP Center at San Jose. The Earthquakes built an 18,000 seat new stadium that opened in March 2015. San Jose was a founding member of both the California League and Pacific Coast League in minor league baseball. San Jose currently fields the San Jose Giants, a High-A affiliate of the San Francisco Giants. The NFL's San Francisco 49ers call neighboring Santa Clara, California home.
San Jose has "aggressively wooed" the Oakland Athletics to relocate to San Jose from nearby Oakland, and the Athletics in turn have said that San Jose is their "best option," but the San Francisco Giants have thus far exercised a veto against this proposal. In 2013, the city of San Jose sued Major League Baseball for not allowing the Athletics to relocate to San Jose. On October 5, 2015 the United States Supreme Court rejected San Jose's bid on the Athletics. Source From Wikipedia
Area We Serve